2014 Raffle
2014 RAFFLE
- in the Irish language -
"An Crannchur 2014"
GRAND PRIZE!
Airfare for two, round trip to Ireland
from New York City or Boston!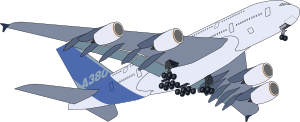 (details to be posted below)
Prizes will be drawn on March 16 at the festival Ceili (musical program) in Burlington.
You do not have to be present to win. Prize winners not present will be notified by email or phone.
  Our other prizes relate to Irish heritage in general and to this year's theme "The Irish in the American Civil War."
---
RAFFLE TICKETS
Raffle tickets cost $10 each
OR you can buy a booklet of ten (by mail or in person only) at the discounted price of $90.
Only 1,000 tickets have been printed. They are selling fast, so do not delay in purchasing your tickets!
Click the "Buy Now" button below to purchase your tickets on line.
Enter your full contact information to ensure that we can reach you for notification of prize winners.
PLEASE NOTE: All tickets purchased on line are included in the same pool as physical tickets and are eligible for the same prizes.
No physical tickets will be mailed. Your Paypal receipt is proof of ticket purchase.
To order tickets by mail, send your check made out to "Burlington Irish Heritage Festival" to
BIHF, PO Box 311, Burlington, VT 05402.
PLEASE NOTE: For mail orders, include a self-addressed, stamped envelope if you want the ticket stubs sent to you.
GENERAL IRISH PRIZES
$100 Gift card donated by Ri Ra Burlington, the authentic Irish pub
Good for food, drink, and craic at any of the eleven
Ri Ra pubs around the United States
123 Church Street, Burlington
Two hours consulting on Irish genealogical records donated by
Catherine Desmarais, Certified Genealogist
www.stonehouseresearch.com    (802) 363-7885
Fine Arts print of "Irish Cottage" watercolor by Burlington artiist Kevin Ruelle
www.ruellefineart.com   (802 )865-1790
Music on compact disc from:
Trinty
Dominique Dodge
Longford Row
Irish Great Hunger Museum in Hamden, CT - art book on the famine and copy of 1714 map of Ireland
Irish American Heritage Museum in Albany,NY - family membership for one year, good at 19 NY museums
"It's your heritage, pass it on"  www.irish-us.org
Irish in the American Civil War
Civil War News - one year's free subscription to a leading Civil War publication based here in Vermont
Original art work - 12" x 16" pencil sketch of flag bearer in Fenian regiment, 28th Massachusetts, by Jeff Trexler